Hi everyone! I've arrived safe and sound in Vegas! My mom and I had a lovely first night here, although it is crazy hot outside! I have been taking tons of pictures already and I can't wait to show them to you when I get home. In the meantime, here's guest post number one written by Nicole from Bloom. She's one of my favorite bloggers and her posts have encouraged me so much in the past few months. So honored that she's guest posting for me! Enjoy! xoxo Miss ALK
Hey, y'all! Miss ALK invited me to come and chat with you guys while she's away enjoying her sweet vaca with her Mom, and I am completely honored to be here!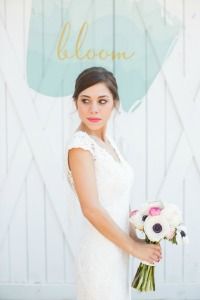 My name is Nicole and I blog over at
Bloom
about all the little life happenings that come with loving Jesus, being a newlywed, and "parenting" two pups. I love to travel and I won't lie... I wish
I
was in Vegas with
my
Mom right now. ;) Ha! Today I wanted to share five of my favorite things about a vacation! There are endless positives about packing your bags and exploring a new place, but here are my five favorites.
Yes, I'm that crazy person that actually really enjoys packing and always has her bags "mentally" ready weeks in advance! I think it is so fun to search through your closet to find the perfect outfit for a day in the city, an afternoon at a winery, or a night at the beach. Packing gets me really excited to get going and I love dreaming about all we'll be doing!
I could eat anywhere, anytime and food just tastes better on vacation! This past March we went to the Excellence Resort in Punta Cana, DR for our honeymoon and the food was TO DIE FOR! Take this girl out for a good meal in a new place and I'm a happy camper!
This little Mississippi girl loves to see new places. I love big cities, low key towns, and Caribbean waters. It's always so fun to me to travel somewhere new and get to see how people there live life. It always reminds me that life is so much more than my tiny bubble here in Mississippi. We have a big, big God.
If it weren't for these great people in my life I probably wouldn't like to travel near as much! The people you travel with can make or break your trip and all of mine have been fantastic. I've got some of the most fun-loving, precious people in my family and I love being able to jump in a car, on a plane, or onto a ship and travel the world with them! I'm looking forward to many, many more fun moments with these people.
There's nothing like coming home and scrolling through albums of your recent trip or telling friends about your adventure. It warms my heart whenever I think about these past trips because I know those moments won't ever happen again. I was blessed to have those sweet memories with the precious people in my life and I count myself lucky to get to experience the world with them.
There you have it, y'all! My top five favorite aspects of a vacation. What do you think? Is there anything you would add to this list? Chat it up, below!