Happy Thursday evening dear friends!! My week has been so very stressful, and because of that I wasn't able to get this post up as early in the day as I would have liked. But here it is, better late than never. :-)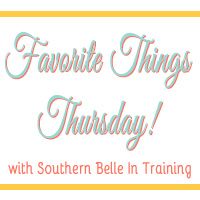 Since my first year blogoversary (and 19th birthday!) is tomorrow, I figured now would be the perfect time to look back at some of my favorite posts that I've written in the past year! I also have gotten a lot of new followers this past summer, so this might be a fun way for some of my newer blogging friends to look back at my older posts.
I also have a few favorite OOTD posts! You can see those
here
,
here
and
here!
Something ironic is that my favorite outfits from my closet are dress or skirt outfits, but all of my favorite OOTD posts on my blog involve jeans or shorts.
Stay tuned tomorrow for a special birthday/blogoversary post! I'm off to enjoy my last night as an 18 year old... aka doing homework and then going to a club meeting on campus. :-)
xoxo Miss ALK