It's Thursdauy so it's time to share another one of my favorite things! To start this off,
I Love Lucy
. No, not the TV show (although that's great too), but my car!!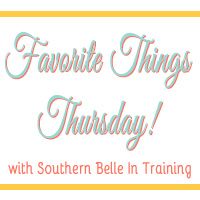 I titled this post "My first car," but in reality, Lucy is my only car. I didn't get my drivers' license until the summer between my junior and senior year of high school, and my parents made me wait six torturous months before getting me a car. Both of my parents have very busy schedules, so I like essentially didn't drive at all for the rest of that summer and my first semester of senior year. Come to think of it, that was probably a good thing since I wasn't a very good driver at first... ;-) But anyways, I was very anxious to have a vehicle of my own!
My dad found Lucy through a private sale in October 2011. The only problem was that the owners needed to find a replacement car before they could sell her to us, and that took two additional very very very long months. It was awful for me knowing that I was soon to be getting a car of my own but that it still wasn't mine! My parents and I worked something out so that I would be using my savings for a portion of the car, and they would be covering part of it, and my grandma was also paying for some of it as a combined 17th birthday/Christmas/early graduation gift.
Finally on December 16th, 2011, I got to pick up my Lucy! I don't usually name things (such as my phone, computer, etc), but I knew that I wanted to name my first car. I picked the name "Lucy" since I'm a HUGE fan of the TV show 7th Heaven.
Me picking up Lucy at her previous owners' house! I couldn't even wait to get the plates on for a picture. :-)
Lucy and I have had a lot of memories together. She's now made trips from Maine to North Carolina, then back to Maine, and then back to North Carolina again! The longest trip that I have ever gone on by myself in Lucy was a few weeks ago when I drove through North Carolina to my meet my
blogging friend Gina!
My family has also taken Lucy on family trips to Connecticut, daytrips to Boston and New Hampshire, and I've taken her on many daytrips with my college friends throughout the Carolinas.
Most of my good friends have been in Lucy, and many times this has resulted in blasting our favorite 90s songs (or Sexy and I Know It-- my JAM) or laughing until we're all crying. I have also had serious heart-to-hearts with friends in my car. I often run to Lucy when I'm very upset, and I take great comfort just sitting in the drivers seat in my driveway at home- it's a good place to cry, pray or clear my head. I've sung so terribly loud and off key in my car, and it actually happens on a regular basis. My car is the one place that I will sing... I never sing in the shower or bathtub. My grandma always told me when I was younger that her car knew its way to the mall... Lucy knows her way not only to the best shopping in both the Carolinas and New England, but also to any Bojangles near where I am in NC! ;-)
Lucy and I have been through a few minor accidents together, but nothing too bad yet. Hopefully things will stay that way! I've also never been pulled over, so that's something we have yet to experience. I don't think I've actually said what Lucy is yet... she's a Mazda6. I didn't know much about Mazda's before owning one, but I am now hooked! I hope that my next car is also a Mazda. They have so much pep and are so fun to drive! *Zoom zoom zoom* (Did I get that jingle stuck in your head?)
Fun fact, my first ever friend to ride in Lucy is my friend Jules, who's one of the very few people from my high school that I still keep in touch with, and she's one of my best friends. We were definitely close in high school, but I think that we've gotten a lot closer since I graduated which is kind of interesting. Anyways, I'm not sure if I've shared this already or not on my blog, but Jules is coming to visit me down here in NC in less than a month!!! (She is a freshman at a university in Maine). She's coming for a long weekend in October to spend Fall Break with me. I can't wait to show her around the Carolinas and I get more and more excited every day!
Me and Jules before our high school's homecoming dance in 2011; my senior year, her junior year!
xoxo Miss ALK