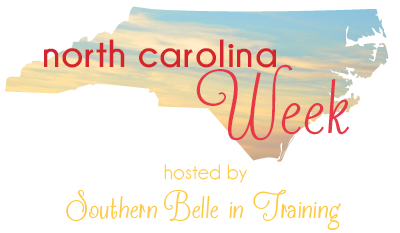 This lovely button was made by my blogging friend Gina!
In honor of the fact that I leave to go back to school TODAY, I decided to make this week on Southern Belle in Training "North Carolina week!" With all of the driving that my dad and I will be doing in the next several days, I probably won't have much time to blog.... so I've gotten three wonderful guest posters for you! Two of them live in NC, and one of them is a student there like me. All of them will be writing about North Carolina related topics!! Stay tuned for the first guest post tomorrow. :-)
In the meantime, I will be getting more and more excited with each state we cross through for THIS:
And don't forget that this is the time to
follow me on Instagram
!! I'm going to be that cheesy blogger who creates a hashtag for their road trip back to college... search "missalkheadssouth" to see all of my Insta-updates!
Talk to y'all next week!
xoxo Miss ALK